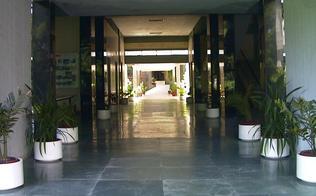 The Administration endeavours to facilitate scientific research by providing support at all levels. These range from general administrative matters to infrastructure and services support including Civil Maintenance Group (CMG); Computational services (CSC-SR); Workshop services (WOR-SH); and Library and information services (LIB-SR).
The Administration section (ADM-GN) has cell like Establishment, Recruitment, PR and Transport, CHSS, Legal, Catering, Student Affairs and General administration. The Accounts Section (ADM-AC) handles all financial accounting matters and compliance; the Purchase Section (ADM-PR) facilitates procurement of Scientific and other general goods and services. The Stores Section (ADM-ST) handles inventory of stores and helps with the Inventory management.

All Sections are managed by professionals and most of the works are carried out using "Computerised Working in Administrative Areas" (COWAA) software developed in-house specifically for ISRO/DOS Centres and units.