NSD 2022: List of Winners
National Science Day - 2022
National Science Day will be celebrated by Physical Research Laboratory on Saturday, 26th February 2022. Due to the unprecedented COVID-19 situation and in view of the safety of students, this year all the activities of will be conducted in ONLINE mode.

On this occasion, Aruna Lal Scholarships will be awarded to meritorious students selected based on an ONLINE screening test, followed by personal interview via ONLINE mode. There will also be other competitive events for selected students from this ONLINE screening test.
Application and Eligibility: Principals of higher secondary schools of Gujarat are requested to nominate students of 11th standard (Science stream). Please register the school using the School Registration menu and subsequently nominate your student(s). The schools having multiple mediums (English/ Gujarati/ Hindi) can register each medium separately. Each medium can nominate a maximum of six students.


Screening Test: A ONLINE screening test will be conducted on Tuesday, 18th January 2022. The school must comply the terms and conditions of the ONLINE exam for their students.


Selection Procedure: Top 150 students in the merit list of the screening test will be selected for the subsequent round of competitive events to be held via ONLINE mode, on Saturday, 26th February 2022.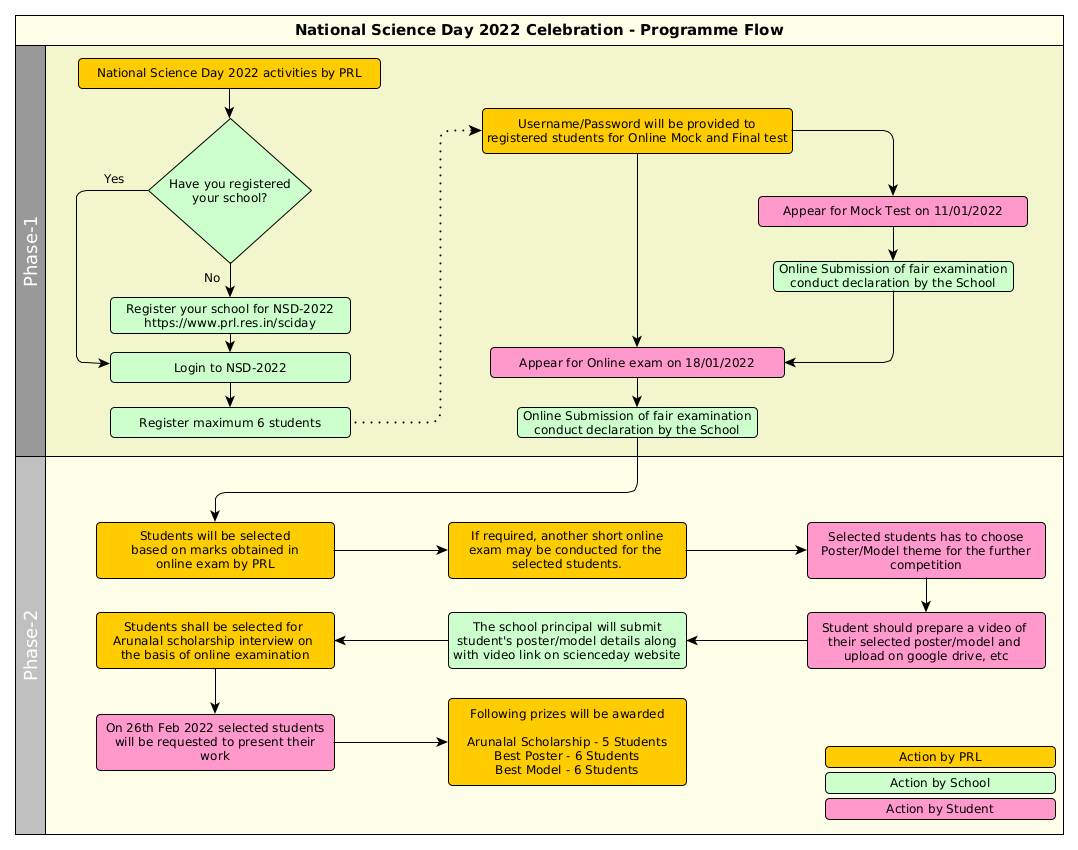 ---
"...the most effective development of education can take place only when the teacher, the student, his parents, and the outside environment can interact with one another, in a series of feedback loops, free from regimentation and irrelevant theories and principles preached from the top."

Dr. Vikram Sarabhai